Cambodia as you can see from our Hugely Subjective Flashpacker Guide to CAMBODIA post was a little of a bitter sweet symphony for us. Our plan was to focus on Siem Reap and visiting templates of Angkor, then maybe spending couple of day in Phnom Penh and moving on to Vietnam. We wanted to spent much longer in Vietnam to be able to explore various parts of it peacefully. However in order to get to Vietnam as Polish nationals we needed to get visas. We could either get them in Phnom Penh or go down to consulate in Sihanoukville, which arguably has Cambodia's best beaches. It was time for some beach time so that's what we've decided to do! We invite you to explore Sihanoukville with us!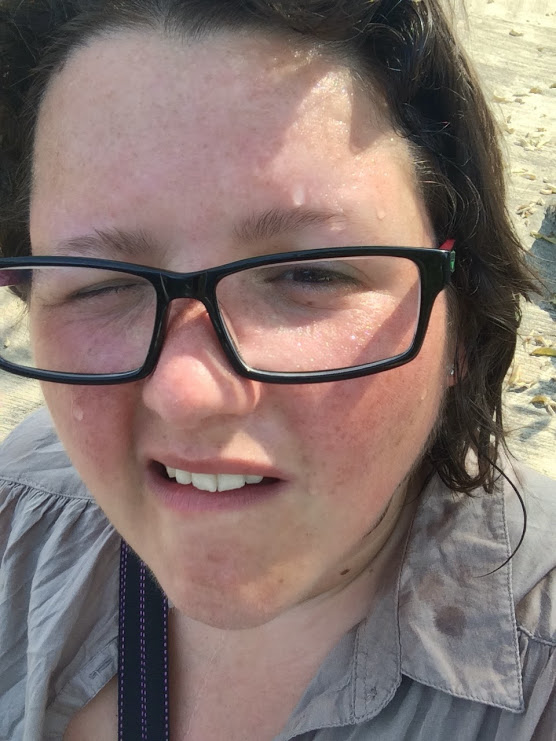 Where is Otres 2?!
There are two main beaches in Sihanoukville; Otres and Otres 2. We've chosen the latter which was supposed to be nicer, cleaner and more quite. In was. It was also very remote, there were hardly any solid roads, lights at night or shops (and I mean to get some water!) and not all tuk tuks wanted to go that direction. For instance our tuk tuk driver didn't. He stopped another driver and traded us over. We felt abandoned 😉
Air con or fan?
We were staying at Otres Marina, lovely huts by the lake, 5 min to the seaside. One problem. There was no air con. I know what you think but I am not ashamed to admit that I am no backpacker. I'm more of a flashpacker. And so no air con was  a bit of disaster for me. Let me explain.
I belong to the minority of people who sweat profoundly! I mean really A LOT! And you know, it's not a smelly sweat. It's the one that creates strings, no, scratch that, waterfalls o water coming down my head. No fun! The only time I don't sweat is when I have the air con on 🙂
On top of that the air con prevents all the small and big creepy crawlies from walking/flying or jumping around the room.  Do you remember the stats about number of spiders we eat during our lifetime while we sleep? Yes, that one!
So as much as Otres was lovely I desperately needed a bit of luxury. And so we ended up at Moon Julie Hotel. It was a treat! We were so underdressed there 😀
How about food?
In terms of the food around Otres, surprisingly there was not that much of a choice. I really missed the types of amok which we could hardly find in Sihanoukville. We also wanted something a bit more familiar – after all we've been traveling for over a month around Asia enjoying the amazing Thai food! So we went shopping and got some lovely salami & tomato sandwiches! Making the food yourself in SE Asia – waste of time and money! It costed us more than a meal at a good restaurant.
Speaking of costs. Water at the supermarket? 6 times more expensive then when we went to a street food market. And there is nothing better then a good street market!
It is stunning!
The best part was definitely the beach at Otres 2.See the amazing Sunset at Otres Beach, now this is what i call life!
We did have a massive surprise though as it turned out we were sitting on a huge spider. Jakub was screaming like a baby, waitresses were in tears laughing at him. But you know in the end he was trying to save my life and he did succeed at that!
Best part of chilling at the beach was watching the tiny little transparent crabs coming out of their tiny homes that they digged out in the sand. On the tiniest shadow or noise they were hiding almost instantaneously. Quick, cute little creatures.
All in all – if you have time – we definitely recommend sweet beaches of Sihanoukville. It's easy to forget all your worries there. Unless you sit on a spider – that is! 😉