We will be in Washington on from the 18th of September and we wanted to do a tour one of these mighty things you can see below. Ideally we wanted to see the White House as a priority, then Capitol and Pentagon. We were worried about the tickets so we did a bit of research up front. Turns out that you can fairly easily book a tour of the Capitol or Pentagon but in order to tour White house, you have to write to a congressperson. Read on to learn how to get the tickets if you need them. It's not that difficult.
The Capitol
This one is fairly easy. For all foreigners the easiest way would be to just get online (oh! wait you are already online if you reading this :D).  Book tickets for the Capitol way before you come to Washington DC so you can get the time slot that you want. Sometimes you can also get the tickets same-day. For all the info visit: Book the Capitol Tour

The Pentagon
This one is very similar to booking Capitol tour. It's easy just visit The Pentagon website or just go straight to the booking. Again to it as soon as you can and save yourself some time.
The White House
Right this one is bit more complicated as you can't simply turn up or book online. Well you know after all it's the home of one of the most powerful people in the world currently. But what you can do is to write to your congressperson and ask her/him to book you a spot. As foreigners we obviously don't have our own congressperson but somehow it works. A lot of people recommends Congresswoman Eleanor Norton. You can follow the instructions on her website and submit the request. Personally I got an answer in only 3 days. The only trouble was that I was submitting it only 4 weeks before we would arrive in Washington DC and it turned out all the time slots for the days we were there have already been gone. We've tried but we will only be able to see it from the outside in the end.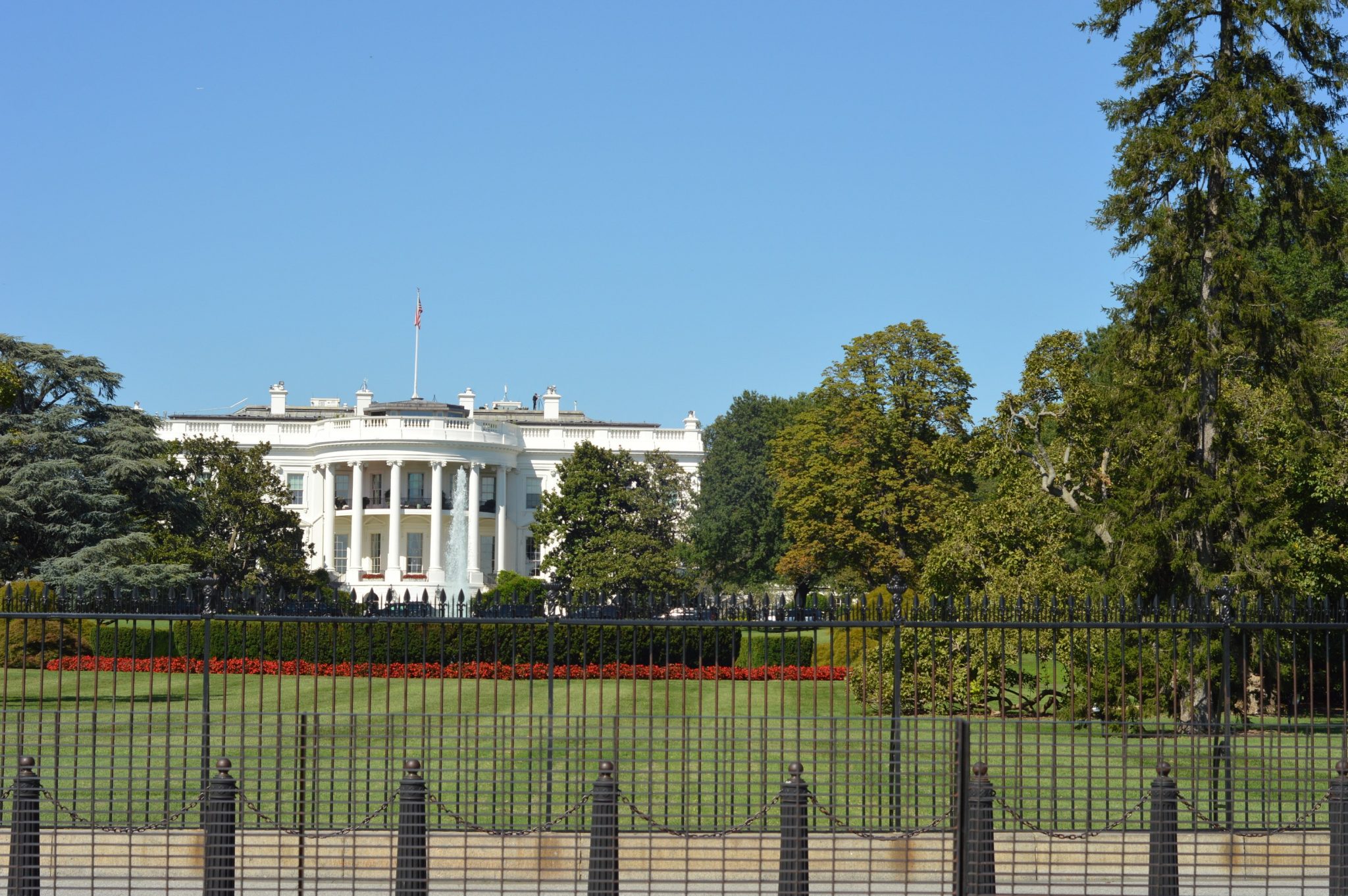 REMEMBER: figure out the dates you will be in Washington and apply for the tickets ASAP. Who know maybe you will be lucky.
One last thing: REBECCA EARL has put together a very useful step by step guide on how to get the White House tickets so if you want more details head to Rebecca's: 5 STEPS TO TOUR THE WHITE HOUSE FOR FOREIGNERS
Good luck!
Here are some of our pictures from Washington: