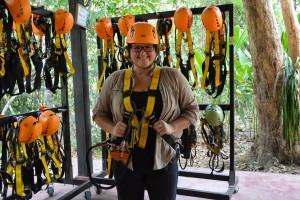 Ok I might not be too keen on water but sure as hell I love air so I was all up for zipplining! I am in!!! Jakub was not that convinced but he is in the end a very curious Jakub so he decided to give it a go. We did ponder over this for a while as Flight of the Gibbon is anything but cheap budget experience but hey… it is about the experience! And they do have proper safety certificates and in Cambodia it was important for us 🙂 $200 lighter we couldn't wait to start the adventure!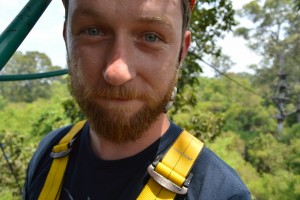 And it did not fail our expectations! It was freaking brilliant! I loved it entirely! Pure joy!!! And Jakub eased into it when we were at about 80% of the 21 stations. The tallest one was about 50m above the ground! 🙂 He hated abseiling with passion but did love the rest of it eventually. Still, air… not really his thing 😉 However as it seems by the end of the trip and after the Singapore Oculus testing it seemed like he has managed to overcome his massive fear of heights or at least it is much better now 🙂
Have a look for yourself 🙂 Jakub in action , HoneyMoon line and Ania solo & Jakub solo. What a day!!!